Pregnancy yoga classes have a powerful effect on YOU and your unborn baby. I shall guide you through this deeply personal journey which is a life changing experience for both you and me. We'll cover breathing practices, strengthening asanas and adjustment modifications that help you feel a sense of calm, remedies for your physical discomfort as well as tools for you to use during labour.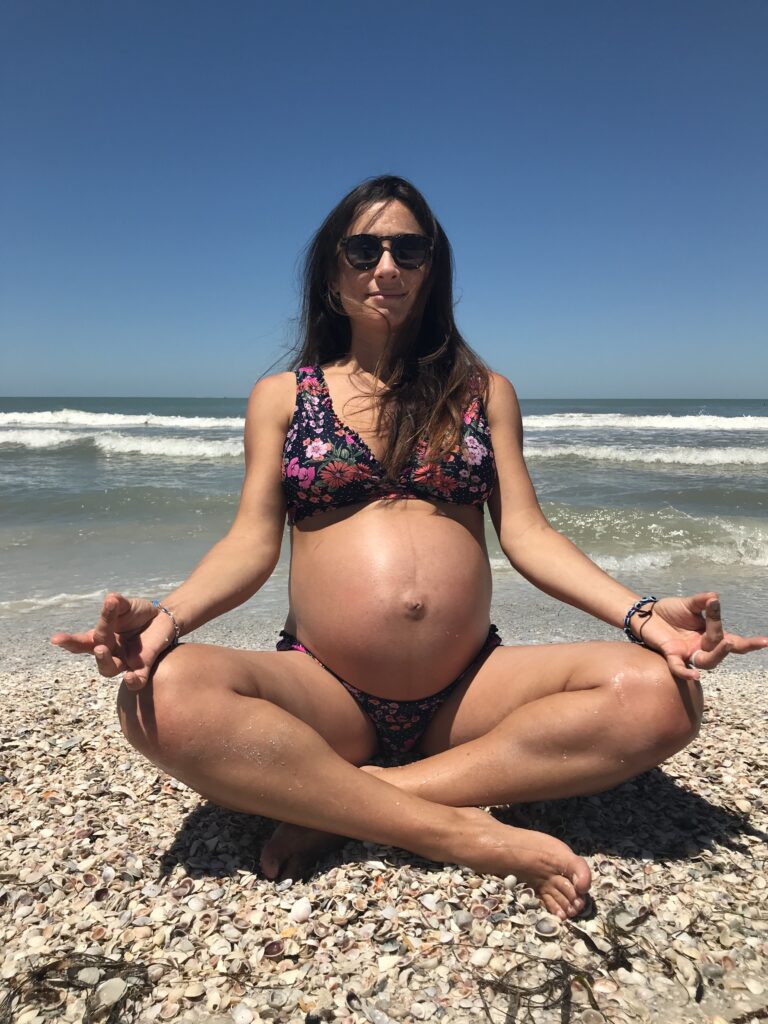 Starting Saturday 4 Jan'20 for 6 weeks you will learn techniques that can help you to improve circulation and give relief for feelings of depression, stress & tension. Whether you are a regular yoga practitioner or a complete beginner you will benefit from:
Breathing practices (pranayama), visualisation, meditation and deep relaxation to soothe & connect you with your own intuitive wisdom as well as aid in birth.

Pelvic floor awareness to strengthen and protect before and after birth.

The practices based on the elements (fire, wind, earth, air, water & space) which are designed to be tailored to your needs & enable better sleep.

Connect with other cool expectant mommas!

Stay for a nice cuppa tea & a slice of cake.

Local experts in pre-natal services to come along for a chat eg. doula, mid-wife, sustainability clothing, baby massage, breastfeeding, pregnancy massage etc.

Optional to bring a partner along to learn how they can play a role.
Pregnancy yoga is suitable from 12 weeks pregnancy.
Time: Every Saturday 11.15-12.15pm starting 4 Jan'20 for 6wks (so you can have a rewarding lunch after!)
Venue: Glasshouse, 161 Old Ford Road, E2
Price: Drop in £12, book 6 classes for £60 or 4 classes for £44. All equipment is provided (yoga mat, blocks, strap, bolster, blanket). Just bring your lovely self. Booking highly recommended
Please email gemma@yogagem.co.uk if you are interested in joining!