Are you ready to go on an inspiring journey?
Come join us for an Escape to the Country yoga retreat set in an Area of Outstanding Natural Beauty on the South Downs, surrounded by stunning countryside and beautiful coastline. This rural retreat is only one & a half hours from London!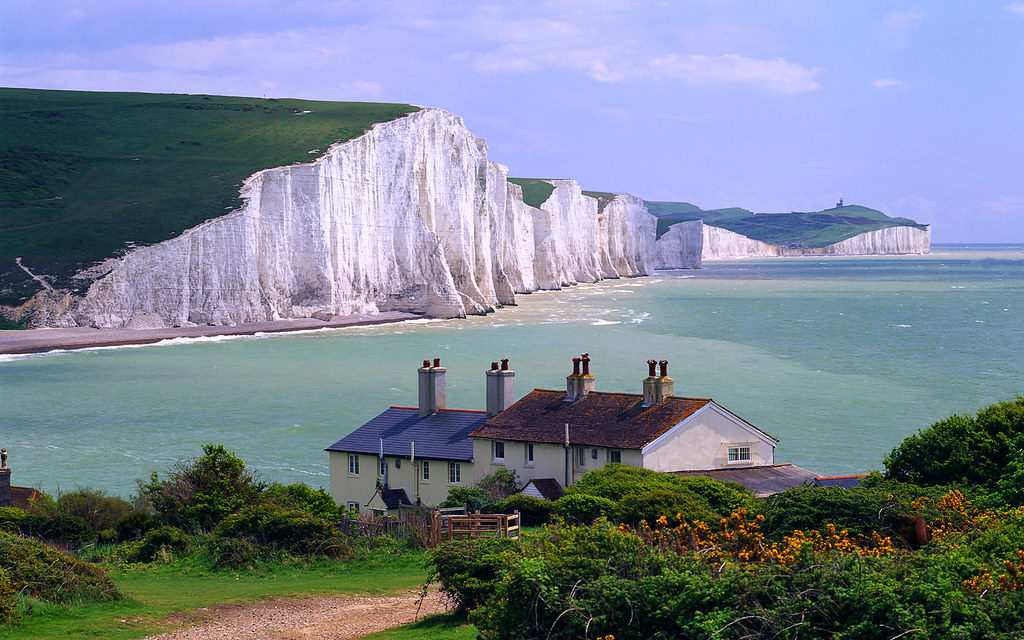 The aim is to escape the hustle & bustle of our daily lives to create a space for you to connect with yourself, the people around you and with nature. A weekend where you can come back home to yourself and to leave feeling utterly rejuvenated and relaxed.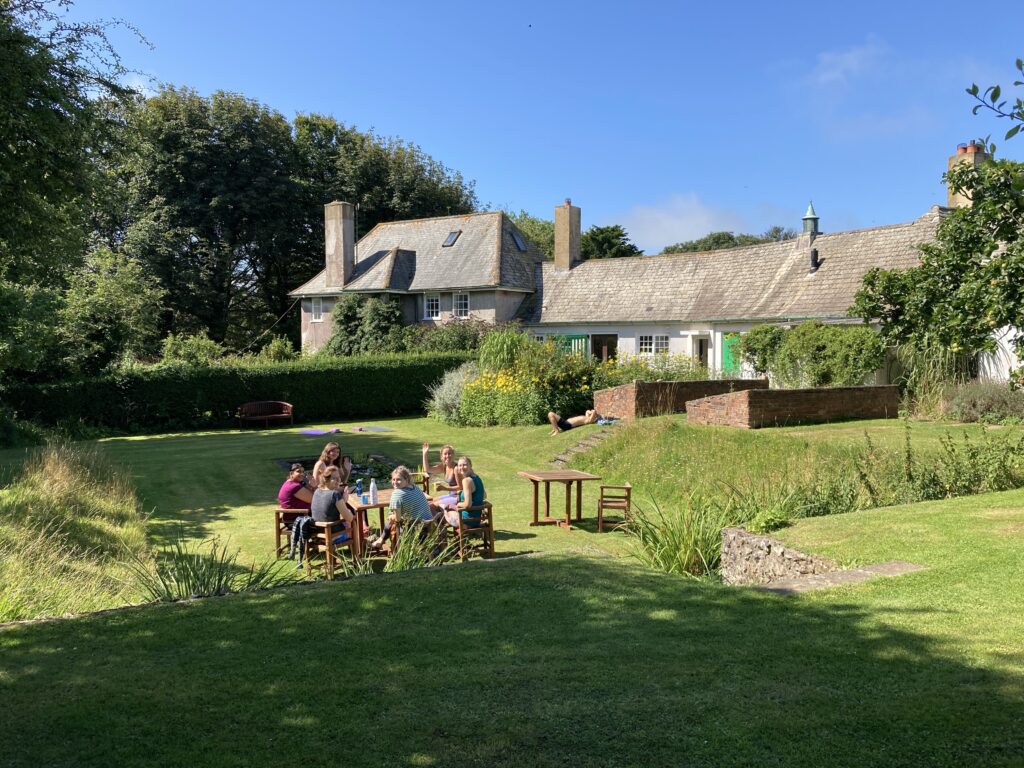 There will be space to grow, share and connect, delicious plant-based food & healing time away from your mobile-phones and responsibilities. Time to journal, question, reflect and learn. Prices start from £350.
Yoga
During our time together we will practice twice a day, along with daily meditation & pranayama. This retreat is aimed at all levels including beginners (because we are all beginners), but I would recommend that if you're a beginner, you start up some regular yoga classes between now and the retreat. There will be so much laughter and we'll create incredible memories.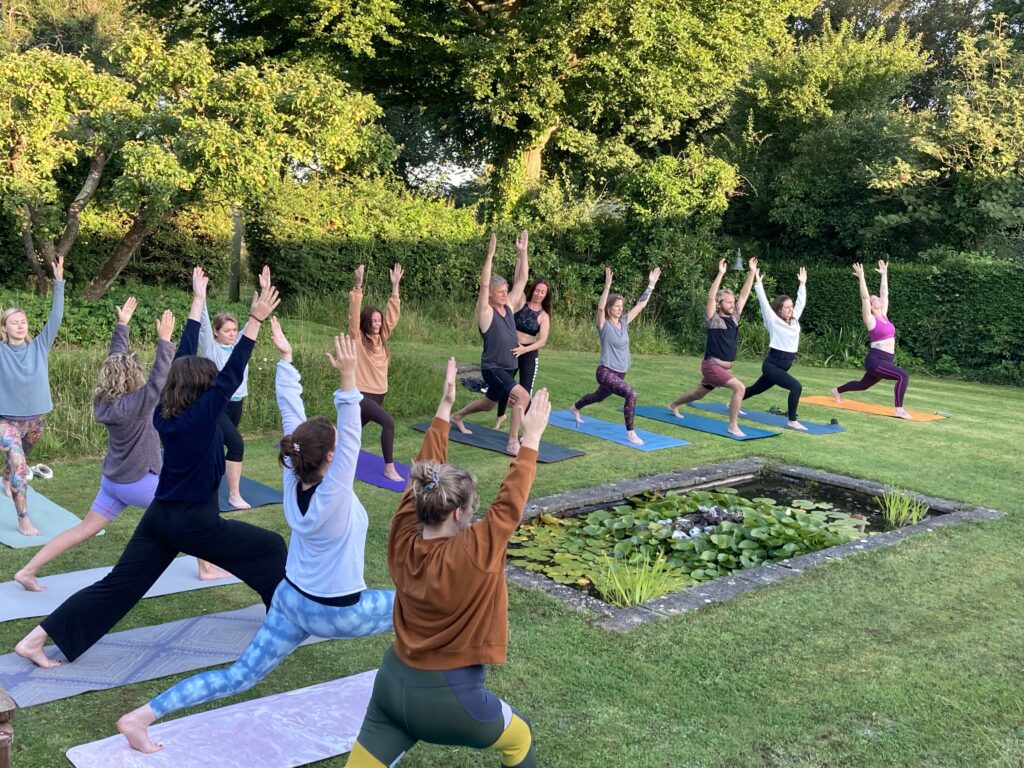 The morning practises will be strong, challenging but with the feel-good factor. We will get sweaty, explore new poses, breathe deeply and finish in the most blissful savasana. We will also hold a workshop to explore & practice things we don't normally get time to in class. The evening classes will be softer, with a Yin focus with the most relaxing yoga nidra, leaving you feeling utterly relaxed and ready to dive into bed…
Sample Schedule
FRIDAY
You are free to arrive from 4.15pm.  
Yoga will take place from 5.30-7pm followed by a family dinner.

SATURDAY
8 - 9.30am Morning practice followed by breakfast
11.30am - 1pm Workshop 
1 - 2.30pm Lunch
3 - 5pm walk/free time/activities/massage
5.30 - 7pm Restorative Practice followed by dinner
8.30pm Free time, fireside chilling

SUNDAY
8 - 9.30am Morning practice followed by breakfast
11.30 - 1 Workshop 
1 - 2.30pm Lunch
2.30pm Closing circle
3pm departure
Accommodation
In order to keep the cost of the weekend down and to encourage community, a venue has been chosen with dorm facilities. 'The Studio' sleeps eleven people, with two showers and two toilets. 'The Playroom' sleeps six and has one shower and one toilet. Both dormitories offer simple yet high quality and comfortable single-sex accommodation, with sturdy single beds and bunk beds with individual storage drawers. All bedding is provided, including duvets, pillows, linen and towels.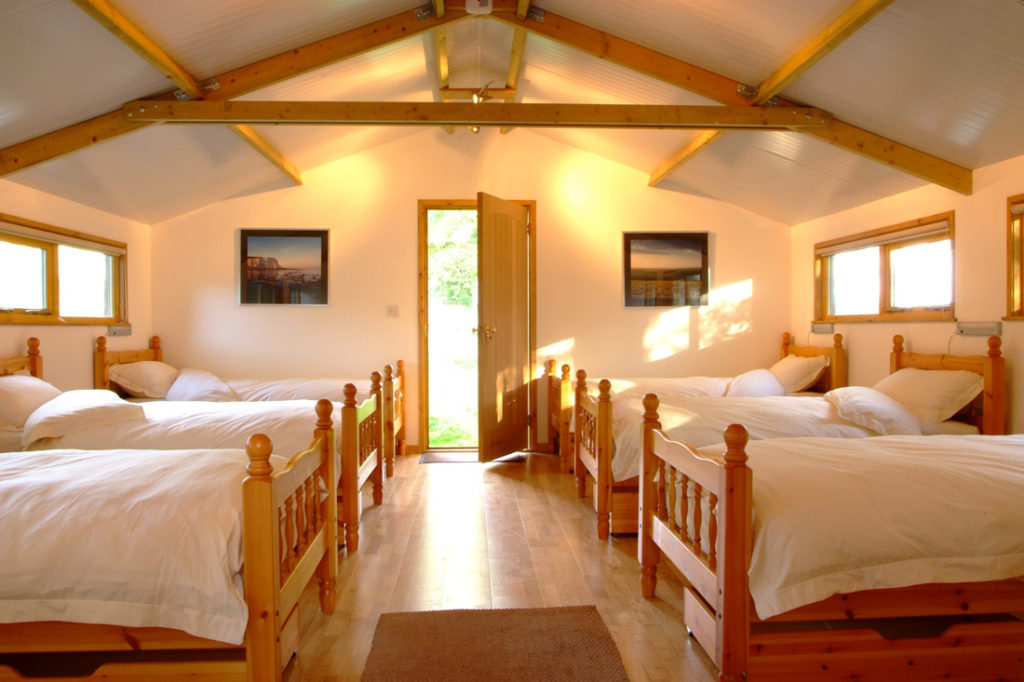 The majority of people come on their own and make great friendships (which I always have), so you have nothing to worry about. However, feel free to bring along friends, family members or a partner. The dormitories are the perfect space for having people to talk to, and you'll get plenty of chance to have some solo time too within the grounds at Gayles!
Food
Each meal is prepared with love using high quality, tasty and nourishing food from their organic gardens. It is served in the relaxed atmosphere of the beautifully converted dining room. If the weather is sunny there is the option of eating out in the open on the terrace. Food should not only be healing but should nourish the soul, so all of the food is either vegetarian or vegan.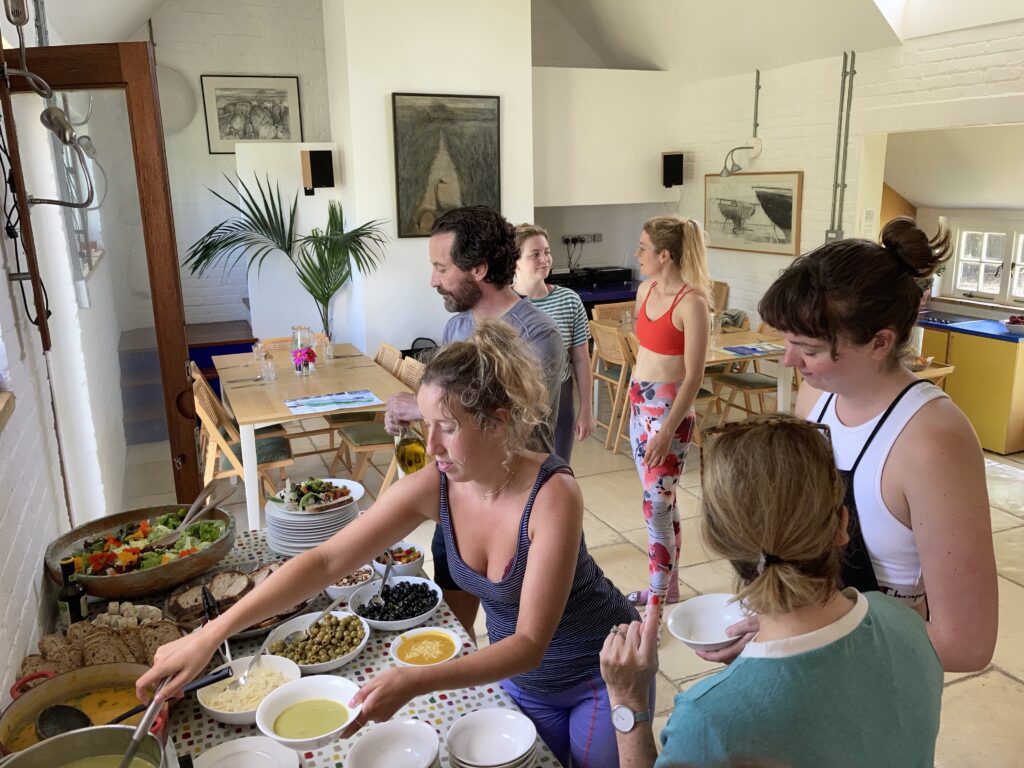 Dietary Restrictions and Allergies
It is essential that you inform me of any dietary restrictions when you book so that the necessary arrangements can be made.
If, for medical reasons, you follow a highly-restricted diet, we advise you to bring with you any essentials you might need for your well-being. We have our own dedicated kitchen, with a small fridge which you are welcome to use.
If you are prone to a severe reaction to an allergen, for example, a very small amount on a kitchen knife or board, it is essential that we be informed. Please note that we are unable to offer absolute guarantees for such allergic conditions.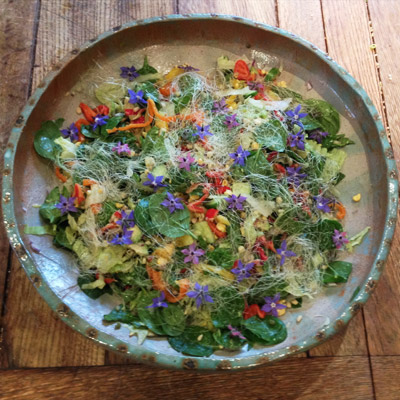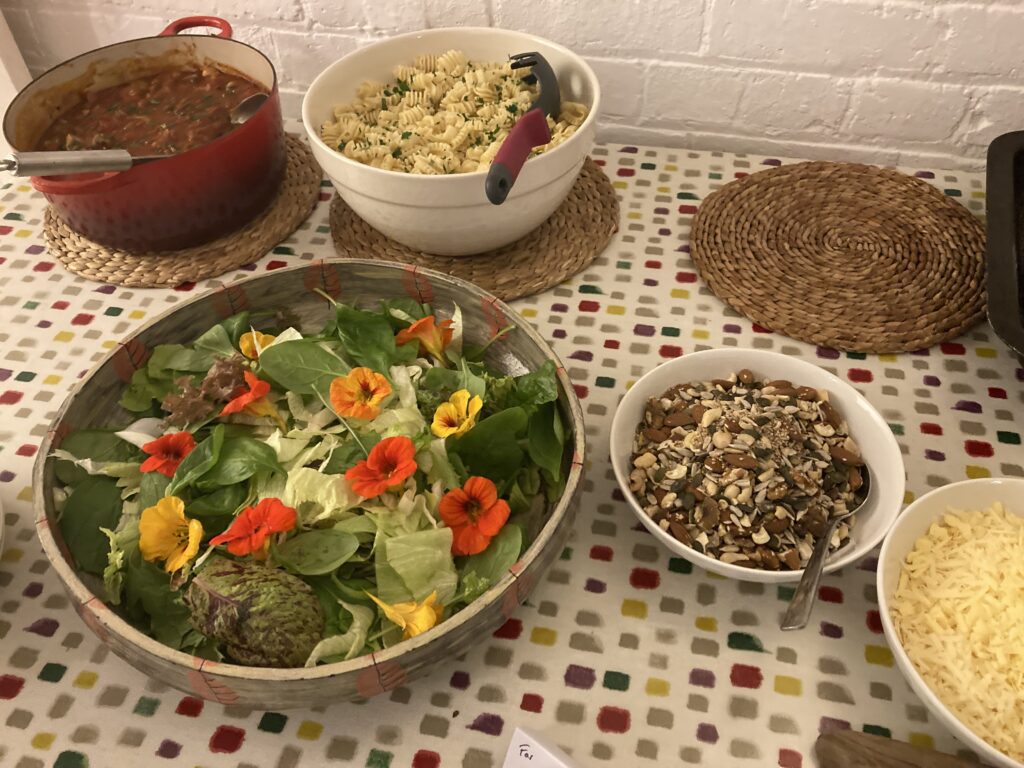 SAMPLE MENU
Breakfast: Homemade granola with organic or dairy free yoghurt, fresh seasonal fruit and nuts
Lunch: Organic vegetarian lasagne with a tomato, avocado, olive & pine nut salad and warm new potatoes
Snacks: Fresh fruit, mixed nuts, vegan energy balls
Dinner: Beetroot risotto with honey roasted tomatoes and a seasonal garden salad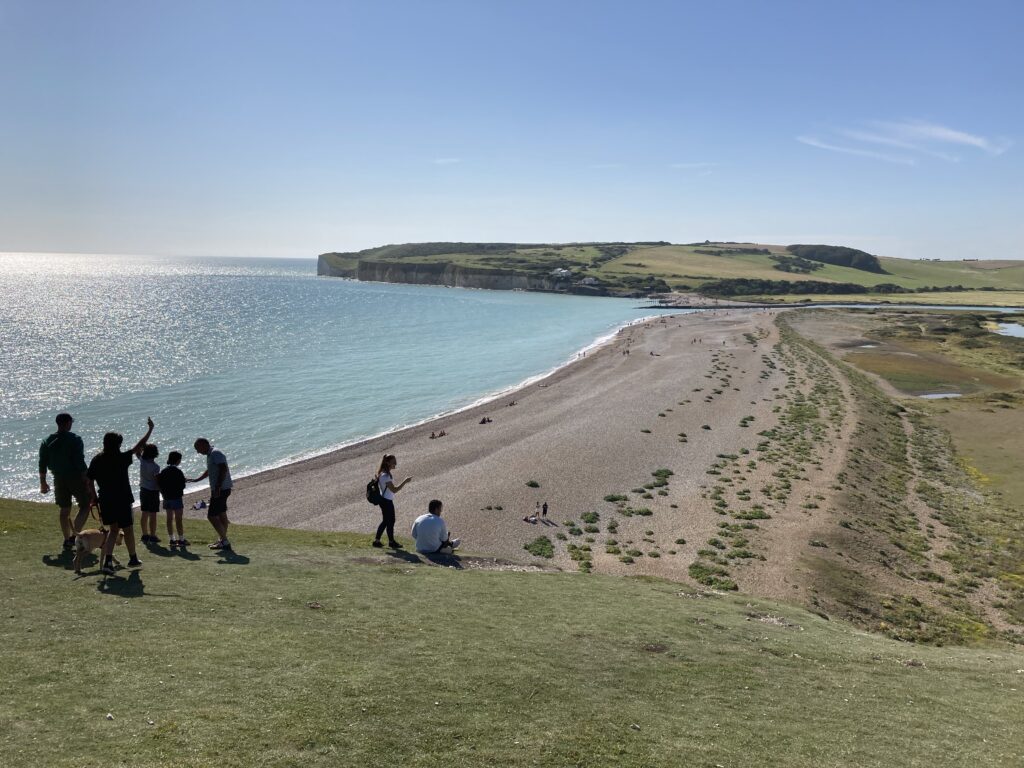 Surrounding estate
The accommodation, studio and eating areas are situated close together around thoughtfully maintained gardens. The gentle meadows offer stunning panoramic views and allow space between activities to wander and reflect.
Activities (all optional)
For some people, the word "retreat" means an escape and some alone time, for others it's a chance to meet other people or to have a few days to completely detox and destress. With that in mind, join in with as many or as few of the sessions as possible. If you'd rather spend a little more time in bed in the mornings, or go to bed earlier, that's totally fine too!
There will be a chance to go on guided coastal walks with breathtaking views, use the private outdoor swimming pool & hard surface tennis court or simply mellow in a hammock with a good book in between yoga sessions.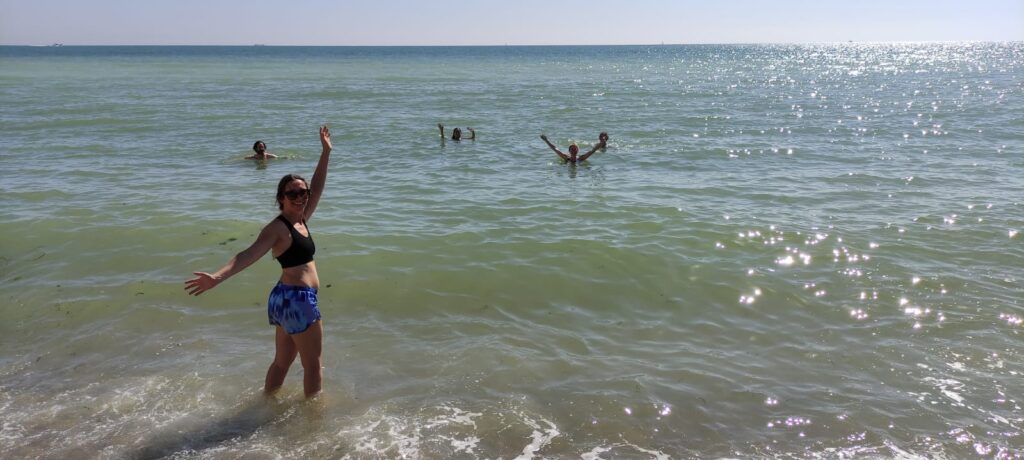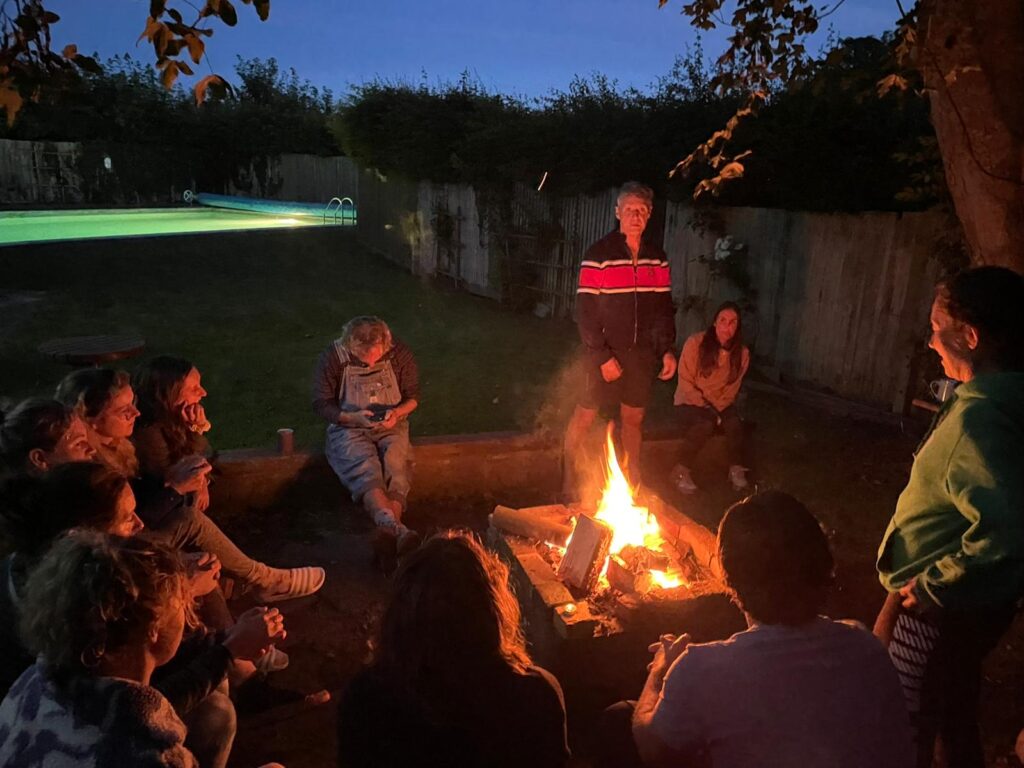 What's included? All food, yoga & dorm accommodation
2 yoga classes per full day (1 yang, 1 yin)
2 x nights accommodation with outdoor pool, tennis court and plenty of space to relax in
Abundant breakfast, lunch and dinner
Lots of support from Gemma
2 x workshops
Guided meditations
All teas, coffees and water
Fresh fruit
All mats and props
What is not included? Travel, alcoholic drinks & snacks
Train ticket and journey cost to Gayles