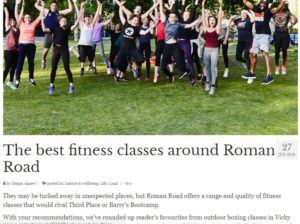 We've only been going for 6 months and have been voted one of the Best Fitness Classes in Bow! Thanks for those who have recommended us, to those who have attended the class and to those who have helped build a wonderful, unique and all encompassing yoga community.
My aim was to create a yoga class that was friendly, welcoming and where people know your name. This article shows that we are keeping true to this mission. I hope we continue this journey together and that others join us along the way.
Yoga is not just about being flexible it is a mind body connection.